Maldives –
South Asia Based Operational Area
Maldives is a small archipelagic state in South Asia situated in the Indian Ocean. In 2016, we began working with a previous Minister of the Maldives. We learned so much about the beauty of the Maldives. Not only is the Maldives a beautiful location but the Maldives offers awesome top resorts with over the water bungalows.

Maldives

Roatan island
Roatan Island

–

Caribbean Based Operational Area
We have selected to safely operate the Planet Ocean Underwater Hotels, LLC INTERNATIONAL SEA STATION in the Caribbean island of Roatan. Located about 40 miles off of the northern coast of Honduras, Roatan is the largest and most populous of The Bay Islands, a string of tropical Caribbean islands that runs along the edge of the Mesoamerican Barrier Reef System, the second largest reef system in the world.
Red Sea –
Middle East Operational Area
Planet Ocean Underwater Hotels, LLC is ready to take the Gulf of Aqaba / Red Sea on the first steps into a new era of dive tourism when coming up for air does not mean leaving the ocean. You can experiencing the majesty of the deep with your Free Night's Stay!
You are invited to take part in the first step in a project that could change the way we view marine research and underwater hotels, providing opportunities and unforgettable experiences that have never been been available before in some of the worlds most stunning marine environments ushering in a new era when coming up for air does not mean leaving the ocean.

The Red Sea
Planet Ocean
Underwater Hotels
Planet Ocean Underwater Hotels, LLC is based in Key West – America's Paradise.  We have been working to build an affordable underwater luxury hotel – without compromising on safety.  We have a very unique mission.  We will be the first on Planet Earth to accomplish this mission.  Our goal is for Planet Ocean Underwater Hotel to help fund and implement a worldwide proven coral reef restoration and aquaculture solutions/technologies; thus help to save Planet Earth/Ocean from the on-going daily destruction of Planet Ocean.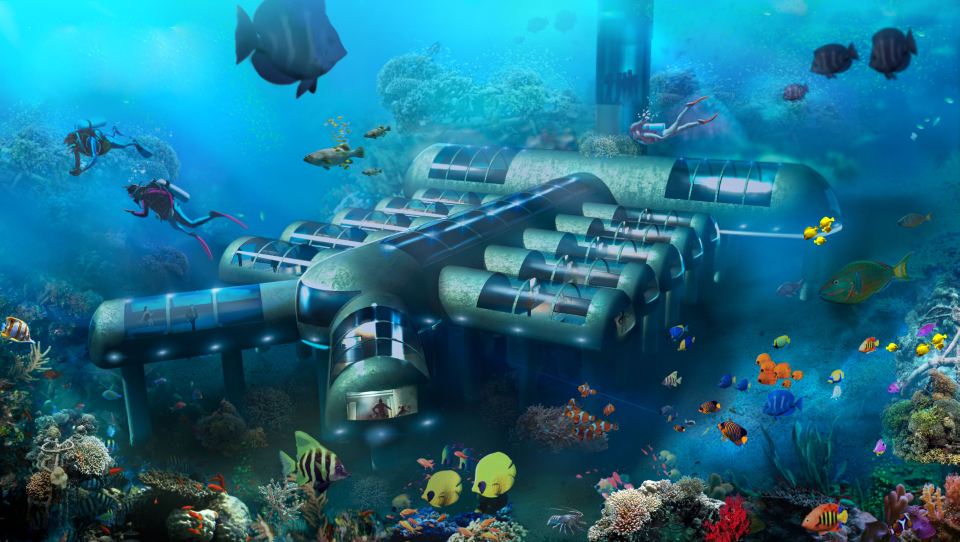 Our Founder

Win A
Free Night Stay!
Participate in our giveaway to win a free night at our underwater hotel, winners will be selected every month.
Participate Now!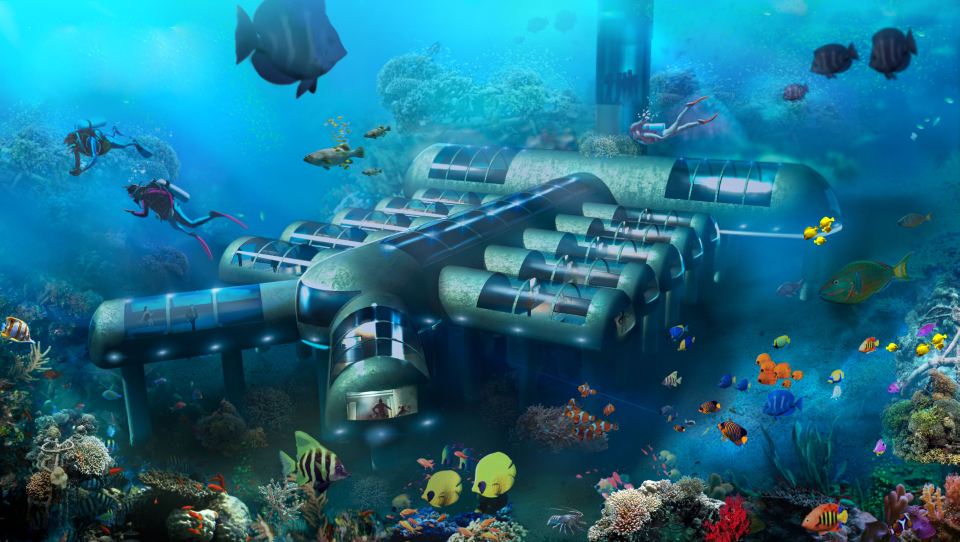 Become Our
Partner
Organizations can sign up to become our partner. Once you are approved you can giveaway free night stays at our hotel to collect donations for your cause.
Know More